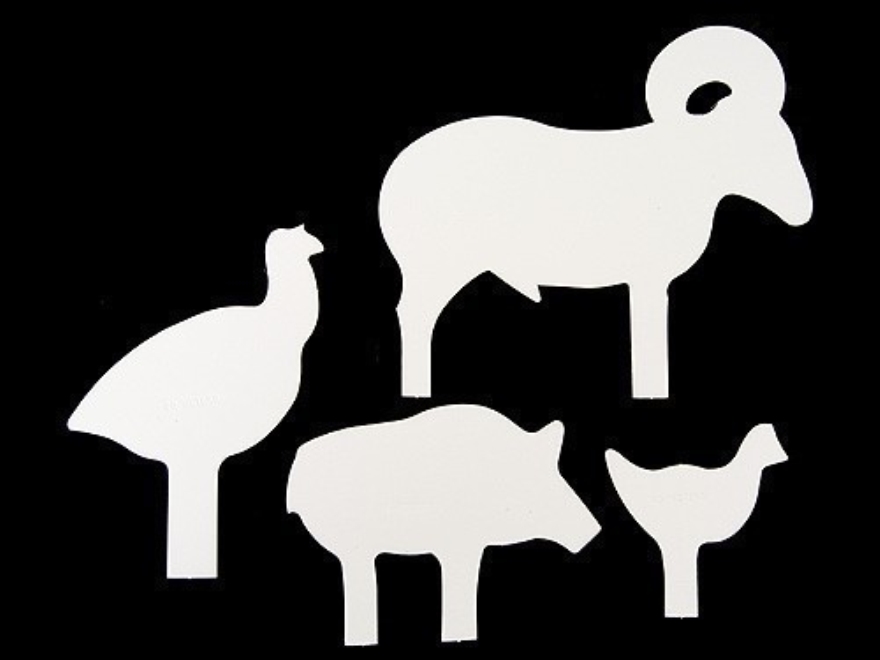 RIMFIRE SILHOUETTE MATCH
THE RIMFIRE RIFLE AND PISTOL
SILHOUETTE MATCHES
SEPTEMBER 25, 2021
Registration begins at 8:30 a.m.
Competition begins at 9:00 a.m.
The Rifle and Pistol Matches will be scored separately.  It is not mandatory for competitors to shoot in both matches.
Each match will be $10.00
Each match will be $5.00 for Junior shooters (9-15)
Equipment: Rimfire Pistol and Rifle, in caliber .22 short, long, or long rifle.  To prevent damage to the targets, NO .22 magnum/hypervelocity .22 long rifle. (high-velocity .22LR is okay).  No restrictions on the overall weight of rifles or pistols.  Any trigger not subject to accidental discharge allowed.
Any sights, telescopic, metallic, or electronic may be used on both Rifles and Pistols.  No lasers.
No shooting coats
No padded gloves
No palm rests
50 rounds of ammo should do for both rifle & pistol. You will have 16 rounds at your shooting station, additional ammo will only be allowed for misfires.
Course of Fire:   16 targets per shooter.
Each will be an assortment of steel silhouette targets.  They must be hit clean, (meaning: fall of the rack.)
You will have 15 minutes to knock down as many as you can. There will be a shoot-off in case of a tie.
All Pistol targets will be at 25 yards.
All Rifle targets will be at 50 yards.
Both matches are on the Rifle Range.
Metals for the top three competitors in both Rifle & Pistol.
Metal for top Woman (as long as there are at least 2 contestants.)
Metal for top Junior
ECI's – (EMPTY CHAMBER INDICATORS), EYE & EAR PROTECTION IS REQUIRED.
For any additional info contact: stjoeountyconservationclub.com