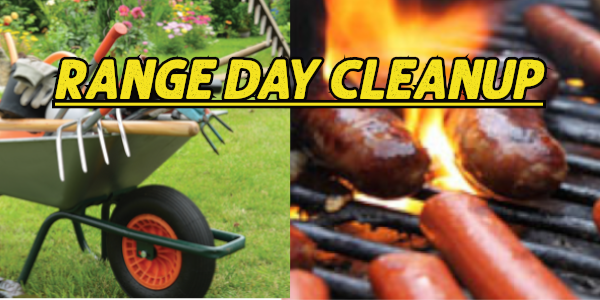 Range Clean Up Day
The club will be holding a clean-up day on Sunday, August 15 from 1 pm to 5, and again on Sunday, October 24. 
If you have access to a chainsaw, hedge shears, shovel, gloves, etc., please bring them.
We will have Hot Dogs and Brats fresh on the grill!