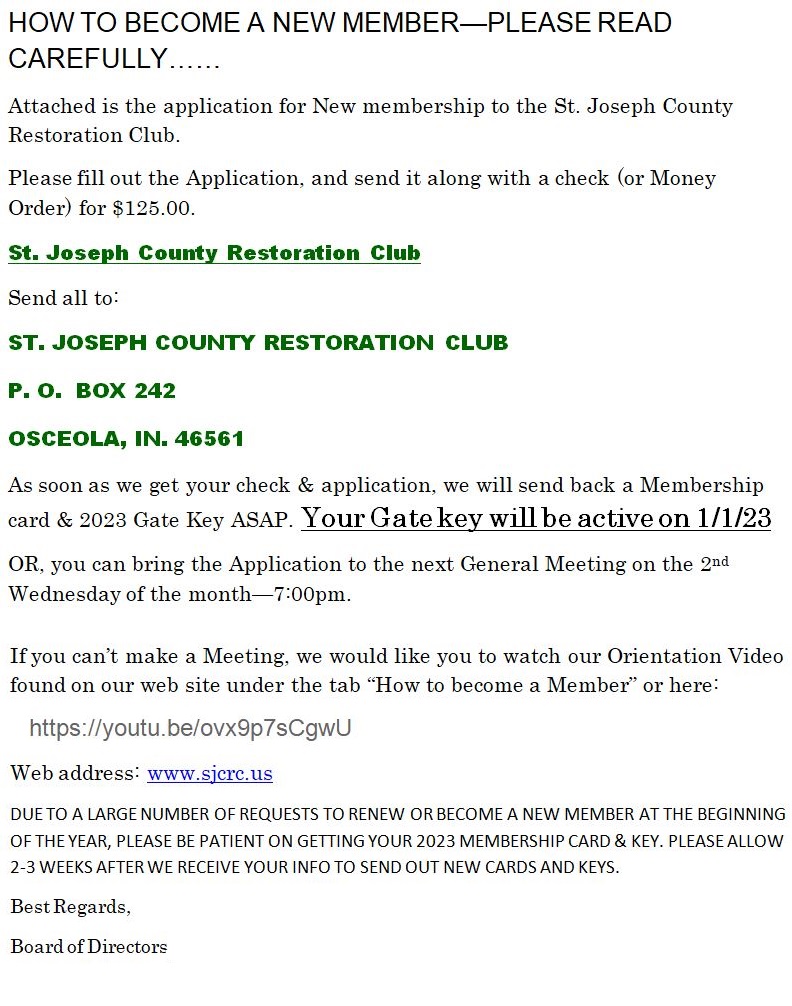 ***************************************************************************************************************************************************************************************************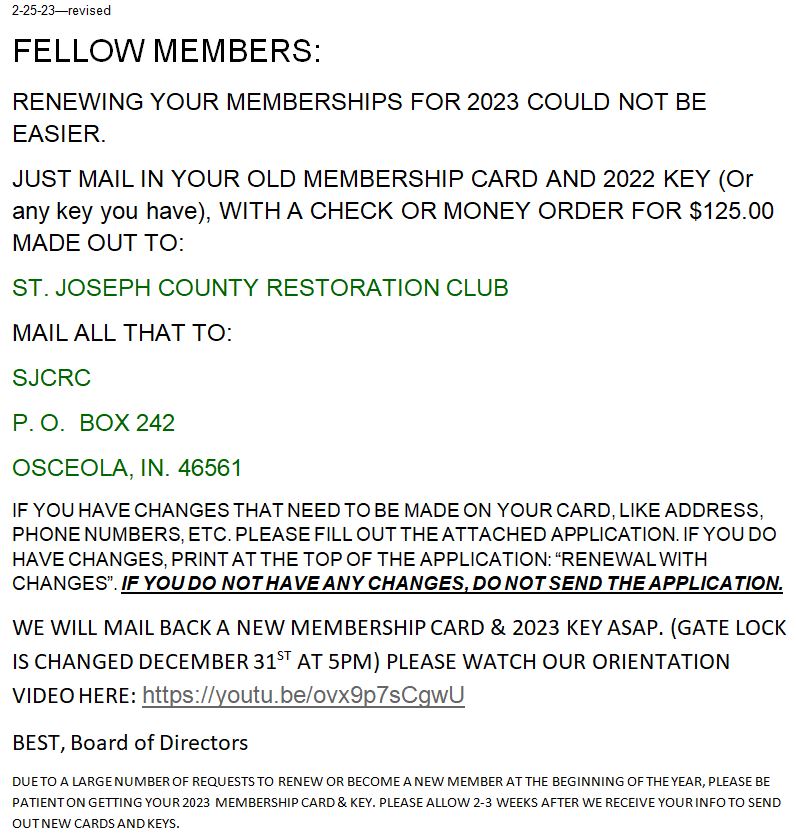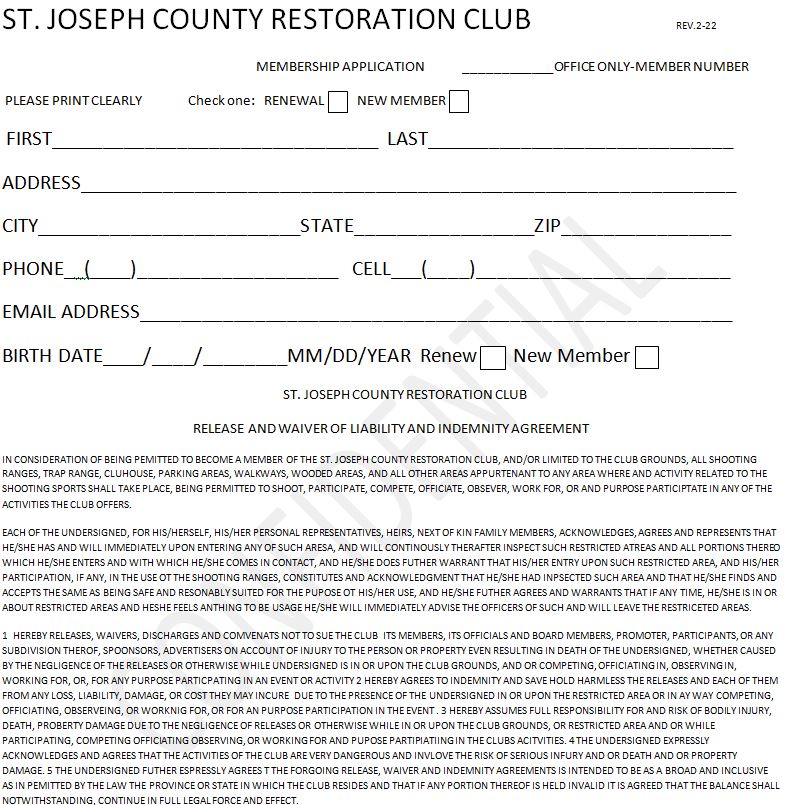 Memberships are renewed annually
CLUB Membership
Some description text for this item
You must be 21 years of age to become a member!
ALL NEW MEMBERS & RENEWALS PLEASE
EMAIL US AT:
stjcrclub@gmail.com.
YOU WILL BE GIVEN INSTRUCTIONS ON HOW TO JOIN/RENEW THE CLUB FOR 2022.
BEST REGARDS,
DAN HARMAN-VICE PRESIDENT
How to become a member of the St Joe County Restoration Club:
There are three ways to join:
1. At the Club House during one of our General Meetings held on the 2nd Wednesdays of the month at 7 PM.
2. By USPS: Email the Club to get the Application, and mail to:
SJCRC
P. O. BOX 242
Osceola, IN 46561
3. Participating in Open Trap on Sundays from 1:00 pm – 3:30 pm. Please ask a trap coordinator for info.
CLUB EMAIL ADDRESS:
stjcrclub@gmail.com
Include the application and a check for $125.00 MADE OUT TO: St. Joseph County Restoration Club
After we receive the application & check, we will mail you your membership card & key for 2022.
ST. JOSEPH COUNTY RESTORATION CLUB
In order to become a member of the SJCRC, you must be 21 years of age (during the calendar year). You will fill out an application, pay the dues, and watch the Safety/Orientation Video at the clubhouse, or here: (copy & paste or click on the link below)
Meetings are scheduled in the Clubhouse at 7:00 pm on the 2nd Wednesday of each month
Your club is financed and maintained by members. Too many guests jeopardize the use of the ranges for legitimate members. You are limited to 2 guests per visit and all guests MUST watch the Safety video we have posted on our website before they participate. Remember, you are fully responsible for their behavior and respect for our rules. Your membership is at stake, so please use common sense when inviting guests to visit the club.
Always have your Membership card with you, and don't be offended when someone asks you to present it.
Those found abusing the privileges of the club or its equipment/buildings will have their membership revoked.
"EVERY MEMBER AND/OR POTENTIAL MEMBER IS REQUIRED TO WATCH THIS VIDEO. IT COVERS THE CLUBS RULES AND REGULATIONS, AS WELL AS GENERAL SAFETY TOPICS."
DAN HARMAN-VICE PRESIDENT