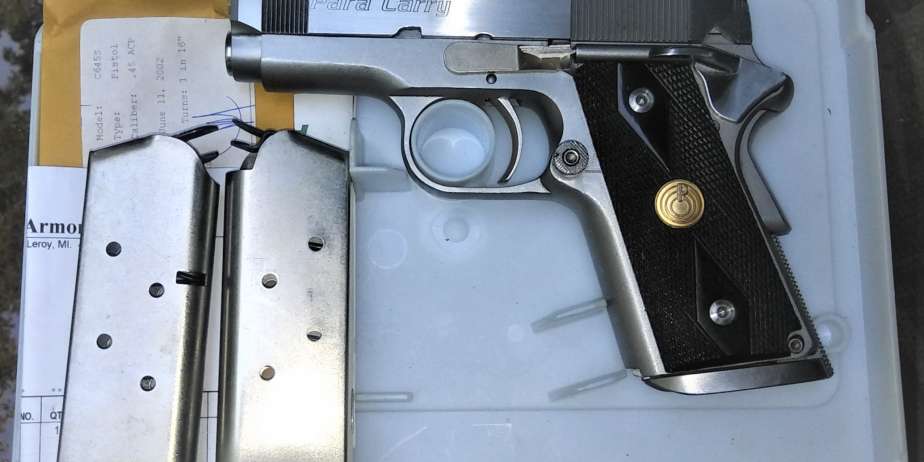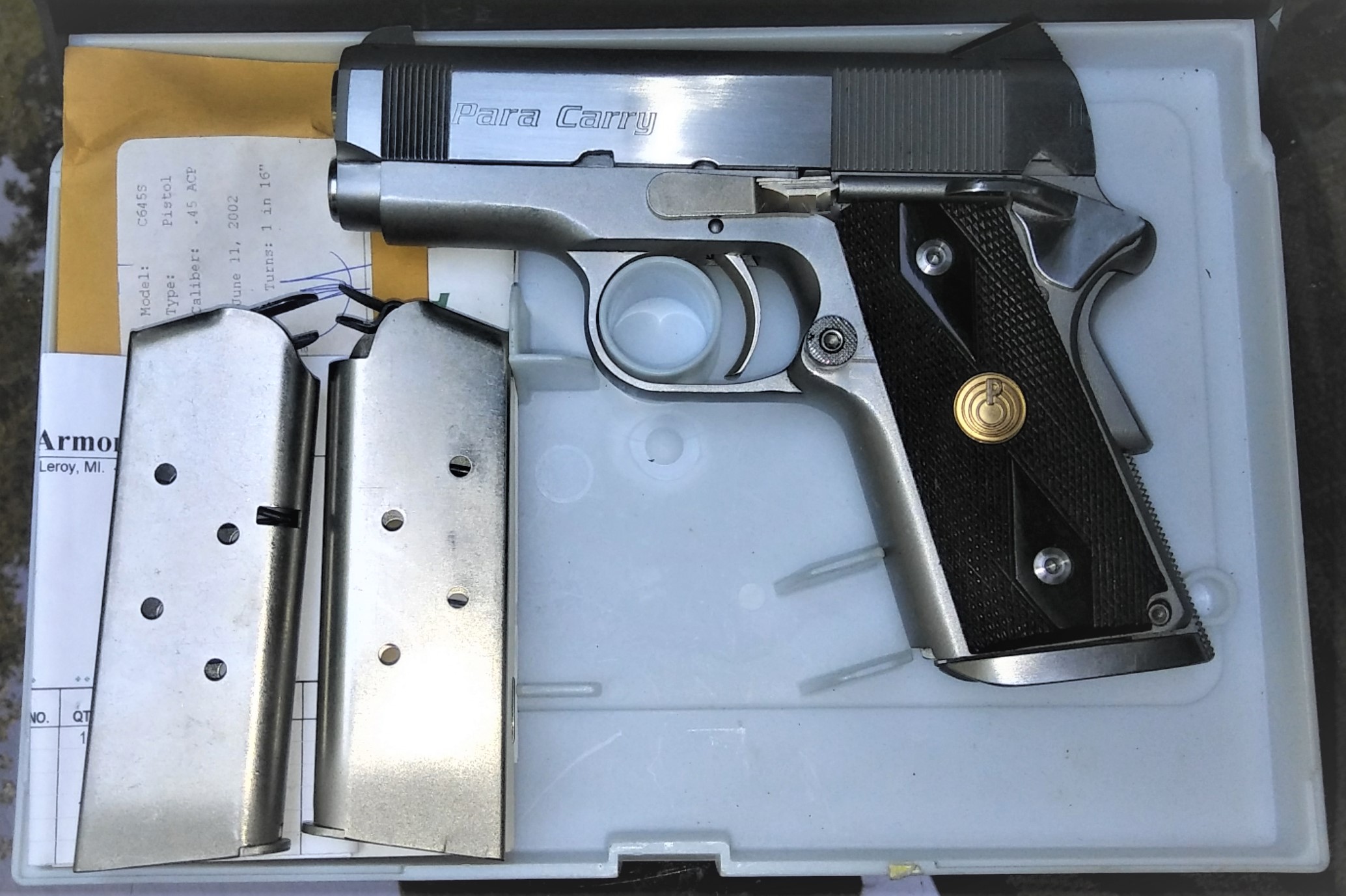 Para Ordnance C6.45 LDA combines great looks, single stack slimness, and chambered in .45 ACP caliber. LDA stands for Light Double Action trigger system is considered one of the best DA triggers on the market offering the same approximate 3.5-pound pull.
Single stack, super slim design is perfect for conceal-carry and the LDA is the answer for anyone who likes the 1911 platform but is a bit uneasy carrying Condition 1.
Includes original 2 flush mount magazines, Trigger improvements, Ed Brown Speed Mag well, Ed Brown Tactical Thumb safety, Ed Brown extended mag release, Serrations on the slide for easy slide manipulation, and improved feed ramp. Over $400.00 of performance parts professionally installed.
Specs: * Action: semi-automatic, locked breech, DAO * Caliber: .45 ACP * Rounds: 6+1 * Barrel: 3" * Weight: 30 ounces * Length: 6.5" * Height: 4.75" * Hammer: spurless * Receiver: stainless
$850.00
Will only sell to a legal Indiana resident. If out of state, must transfer via local FLL.